SNOLAB Director Dr. Nigel Smith to visit Astrocent in May 2019
The director of SNOLAB, Dr. Nigel Smith is going to visit Astrocent in late May. He will come to discuss prospects for collaboration with Astrocent. He will also take part in special session devoted to Astrocent at the conference "Particle Astrophysics in Poland" (20-21 May 2019) that Astrocent is one of the two main organizers of. For more information about the conference see here.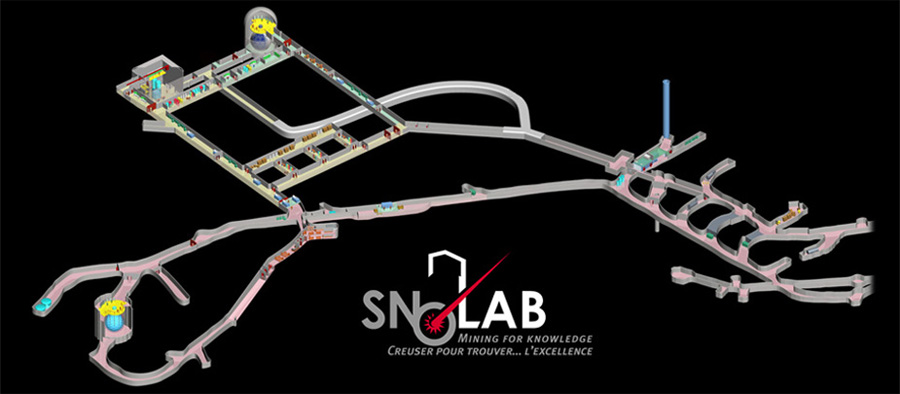 Nigel Smith joined SNOLAB as Director in July 2009.
SNOLAB is a laboratory located deep underground in the operational Vale Creighton nickel mine, near Sudbury, Ontario in Canada. At 2km, SNOLAB is the deepest clean room facility in the world, which allows extremely rare interactions and weak processes to be studied. The science programme at SNOLAB is focussed on sub-atomic physics, largely neutrino and dark matter physics, and includes the DEAP-3600 experiment, which is the leading-sensitivity dark matter search with liquid argon.
Dr. Smith is a member of the DEAP-3600 collaboration and currently holds a full Professorship at Laurentian University, adjunct Professor status at Queen's University, and a visiting Professorial chair at Imperial College, London. He has served as a lecturer at Leeds University, a research associate at Imperial College London, group leader (dark matter) and deputy division head at the STFC Rutherford Appleton Laboratory.
Dr. Smith has studied astroparticle physics in extreme locations throughout his career, studying astronomical sources of ultra high energy gamma rays using a telescope at the South Pole, searching for Galactic dark matter using detectors located 1100 m underground at the Boulby facility in the U.K. In 1987 he "wintered-over" as the sole operator of the telescope at the Amundsen-Scott South Pole station.