Governor General of Canada to visit AstroCeNT
Her Excellency the Right Honourable Julie Payette, Governor General of Canada, will pay a visit to the AstroCeNT Particle Astrophysics Science and Technology Centre on 2 September 2019. She will be accompanied by Her Excellency Leslie Scanlon, Ambassador of Canada in Poland.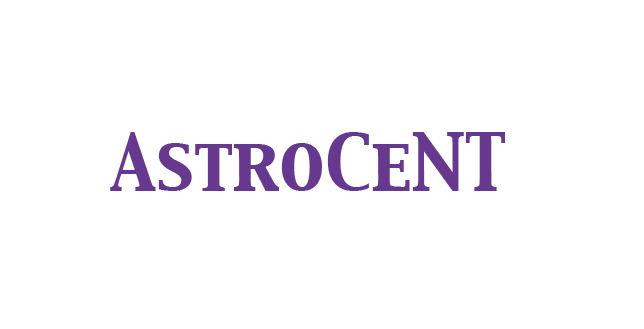 They will take part in a special session of AstroCeNT's International Scientific Committee, along with Dr Grażyna Żebrowska, Director of Department of International Cooperation of the Ministry of Science and Higher Education, Professor Maciej Żylicz, President of the Board, Foundation for Polish Science and other officials.
Professor Leszek Roszkowski, Director of AstroCeNT, will host the event.
"We are honoured that Her Excellency will visit our premises during her first official visit to Poland and we are hoping that this will lead to further strengthening of scientific ties between Poland and Canada,"

Professor Roszkowski said.
During the forthcoming event, the head of experimental team, Professor Mark Boulay (Carleton University, Canada) and Canada Research Chair in Particle Astrophysics, will announce AstroCeNT's joining the Canadian-led DEAP collaboration by the head of the experimental team. This will be followed by signing a Memorandum of Understanding of cooperation between AstroCeNT and SNOLAB led by Dr Nigel Smith who will come from Canada especially for the event. Professor Roszkowski will also make an announcement of Letter of Intent, which establishes a formal cooperation agreement with the McDonald Institute.
The Canadian representation, together with other officials, will participate in a roundtable discussion dedicated to the scientific collaboration between Canada and Poland in a broader international context.
AstroCeNT, whose main motto is "Explore the hidden Universe," is proud to have previously contributed to strengthening the scientific ties between Canada and Poland by hosting Art McDonald, the Canadian astrophysicist and the winner of the 2105 Nobel Prize in Physics, who visited AstroCeNT in May 2019. McDonald is a strong advocate of research carried out at AstroCeNT and a supporter of Astrocent's strong participation in the Global Argon Dark Matter Collaboration that he co-leads with Professor Cristiano Galbiati (Princeton and Gran Sasso Science Institute).
AstroCeNT – Particle Astrophysics Science and Technology Centre – is an International Research Agenda based at the Nicolaus Copernicus Astronomical Center of the Polish Academy of Sciences. AstroCeNT's International Scientific Committee is chaired by Professor Stavros Katsanevas, Director of the European Gravitational Observatory, and includes other prominent members of the international scientific community, among others, Professor Antoine Kouchner, Director of the Astroparticle and Cosmology (APC) laboratory in Paris which is a strategic foreign partner of AstroCeNT.