On December 9-16, 2021, Prof. Tomasz Bulik, Dr. Mariusz Suchenek and PhD student Mateusz Pietrzak made a scientific trip to VIRGO detector. Scientific visit was devoted to the servicing and conservation of infrasound sensors network in the detector area. This network is required to increase the detector's sensitivity at low frequencies to detect and characterize the acoustic field.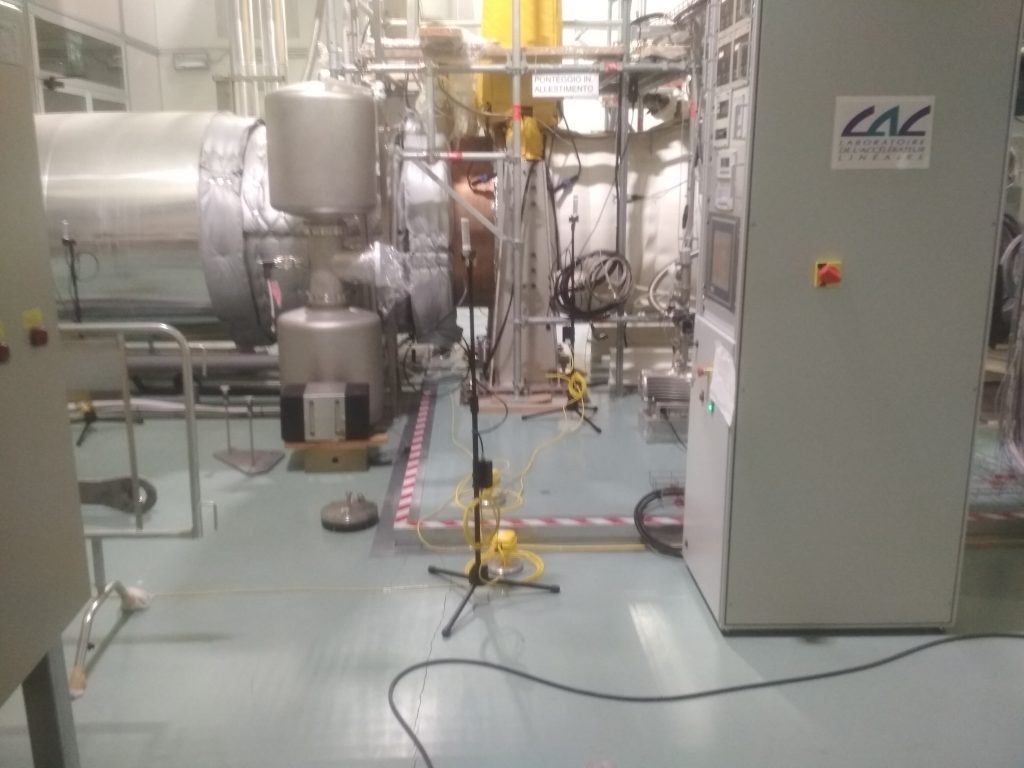 Currently, 34 infrasound sensors developed in AstroCeNT have been delivered to VIRGO. In addition, the scientists conducted a survey in preparation for the further deployment of a network of 40 additional infrasound microphones.
This trip was funded by the DarkWave project.